About me
After being asked to be bridesmaid for a sixth time, I thought I would put together a website with some ideas for hen parties. From classy and chic, to cheap and cheerful, this site aims to give you a range of ideas for the hen do! From games, dares and private rooms to fancy dress and accessories, I hope you get the inspiration you need! If you would like me to contact any hotels, private dining rooms etc on your behalf then just drop me an email. This service is free of charge.
Following a general theme of 1) afternoon activity 2) eating 3) drinking and 4) dancing, I have included what we did in various towns and cities, along with stories from other hens!
I was first asked to be a bridesmaid when I was about eight (although sadly I missed out on that hen do...) and since then I have had the privilege of being a bridesmaid a further five times. I'm actually hoping to be asked another 21 times, and then I can pretend to be Katherine Heigl in that film 27 Dresses. I love that bit where she's at two weddings in one day. I was actually asked to be a bridesmaid by two friends who then arranged their wedding for the same day!!! What a nightmare!
Being a bridesmaid is such good fun and being asked to play such a special part in your friend's big day is amazing.
And then of course, there is the hen do! Mwah ha ha ha ha (evil laugh).

It was after spending days trawling the internet for inspiration for hen parties that I thought it would be good to set up a website where people can exchange tips, stories and ideas for hen dos. I've started with a few stories of my own, so now it would be great to hear from you.

Thanks for reading!
Lisa Shaw
PS - can you imagine the male equivalent of this website??
1) Buy beer 2) Get drunk.

(an old joke, but still fairly amusing...)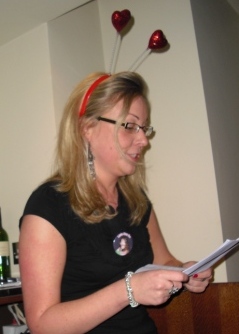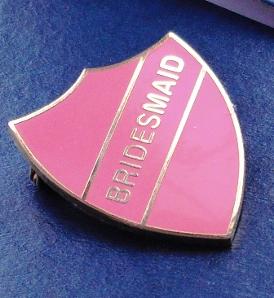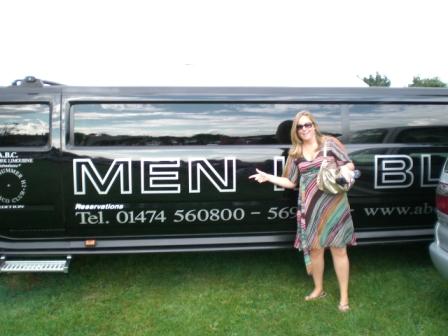 Disclaimer
Henpartyhelp.co.uk is not responsible for the content of external websites. It is also not responsible for the experience you may have at any venues recommended on the site.
The content of this website is copyright protected.
Please note that it is my intention to provide a website that is free to users, and that the information provided on the site is helpful and inoffensive. We will immediately consider any of your comments regarding the content of the website. This is also applicable to the content on the blog page, where members of the public are invited to share their own stories from hen parties.